1.Use a liner: To protect the tub and prevent contamination, use a liner such as a plastic bag or sheet to hold the fish or other contents.
2.Keep the tub clean: Clean the tub regularly to prevent bacteria and odors from building up. Use a mild soap or detergent and warm water to clean the tub, and rinse it thoroughly.
3.Use appropriate temperature controls: Insulated fish tubs are designed to maintain a consistent temperature. Make sure to use appropriate temperature controls, such as ice packs or refrigeration, to keep the contents at the desired temperature.
4.Do not overfill the tub: Overfilling the tub can damage the insulation and reduce its effectiveness. Leave some space between the contents and the top of the tub to allow air circulation.
5.Secure the lid: Make sure the lid is properly secured to prevent air and temperature leakage during transport.
6.Use appropriate handling equipment: Insulated fish tubs can be heavy and awkward to handle. Use appropriate handling equipment, such as dollies or carts, to move the tubs.
7.Store in a cool, dry place: Insulated fish tubs should be stored in a cool, dry place away from direct sunlight, heat sources, and moisture.
8.Inspect the tub regularly: Inspect the tub regularly for signs of damage or wear, such as cracks, dents, or tears. Replace the tub if it is damaged or no longer effective.
9.Follow proper transport regulations: When transporting insulated fish tubs, follow all local, state, and federal regulations regarding the transportation of perishable goods.
By following these best practices, you can ensure that your insulated fish tubs are used, stored, and transported safely and effectively.
AF-380L Insulated Fish Tubs Seafood Industrial Use Plastic Containers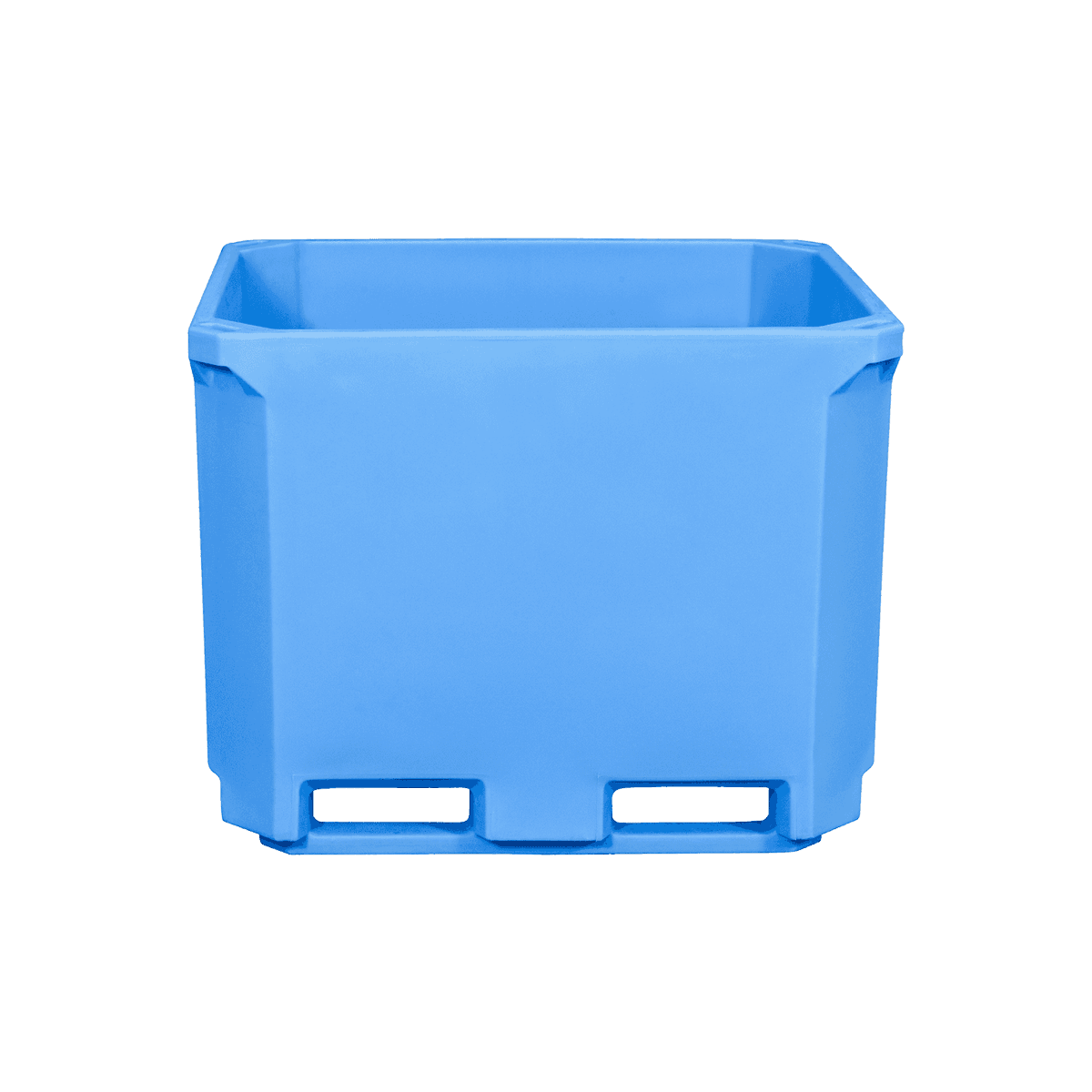 Wanma AF-380L insulated plastic container is one of our most popular small-sized containers. It is ideally suited for handling of fresh fish on board fishing vessels and during processing for species like cod, salmon and other white fish .The container is double walled with a solid PUR core and a high insulation factor .AF-380L container can be accessed from two sides for pallet jacks and all four with fork lift.