Product Category:
Outdoor leisure use cooler box
Product:
We Can Save Cost And Create Value For You
Our Products
Outdoor leisure use cooler box Manufacturers
since 2008
Ningbo Wanma Plastics Co.,Ltd.
Ningbo Wanma Plastics Co., Ltd is professional China Outdoor leisure use cooler box Manufacturers and OEM Outdoor leisure use cooler box Company, we offer wholesale Outdoor leisure use cooler box for sale at factory price.
Established in 2008, our company is an enterprise led by a young and creative team. We have been focusing on the design, manufacture and research and development of Outdoor leisure use cooler box products for more than ten years. We have excellent and unique technology in the field of one-piece seamless molding of double-wall containers, such as PU filling for thermal insulation barrels and sandwich structure products. All of our Outdoor leisure use cooler box products comply with national food hygiene standards and are widely used to fully meet the storage turnover needs of various usage scenarios.
We welcome all inquiries from all over the world with warm greetings. High quality is our cornerstone, innovation is our blood. We believe we can provide better Outdoor leisure use cooler box products with our professional team and advanced equipment. We frankly look forward to working with you in the future.
Quality and Certifications
Being an ISO-9001 certified manufacturer, we maintain manufacturing quality. Our products are made to European and international standards, and successfully pass the certification testing of CE, SGS and TUV on a regular basis.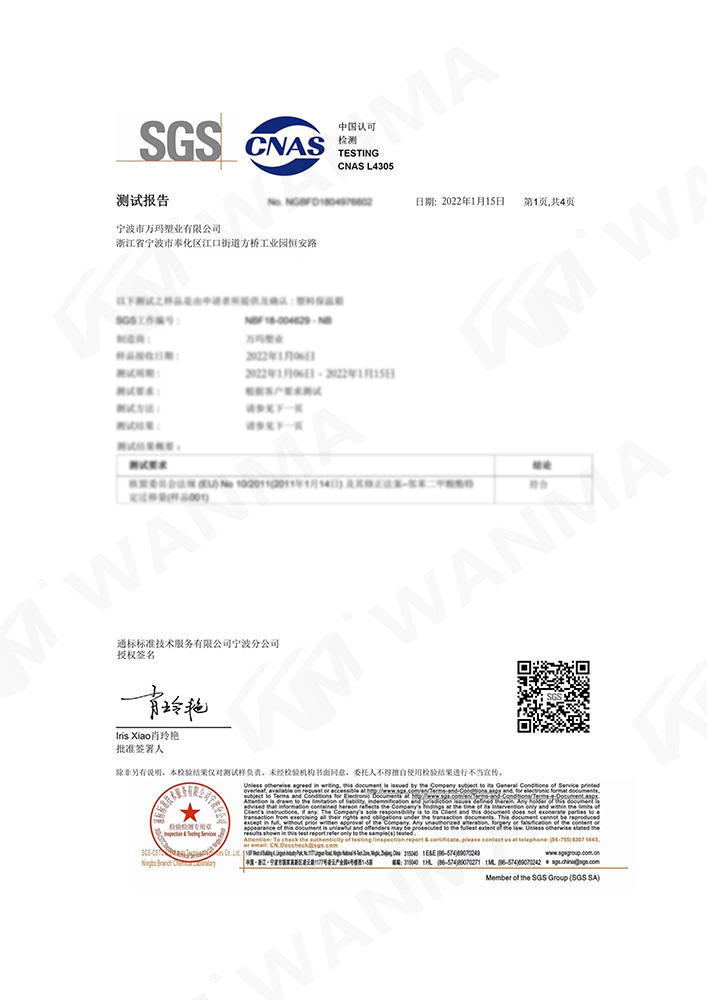 Eu Report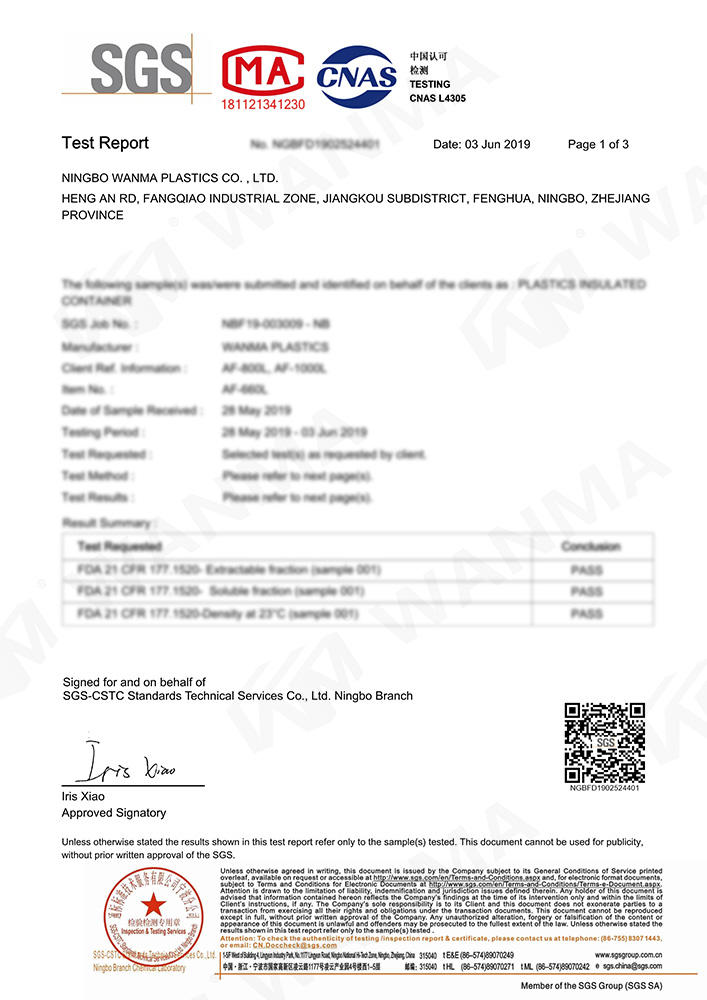 FDA Report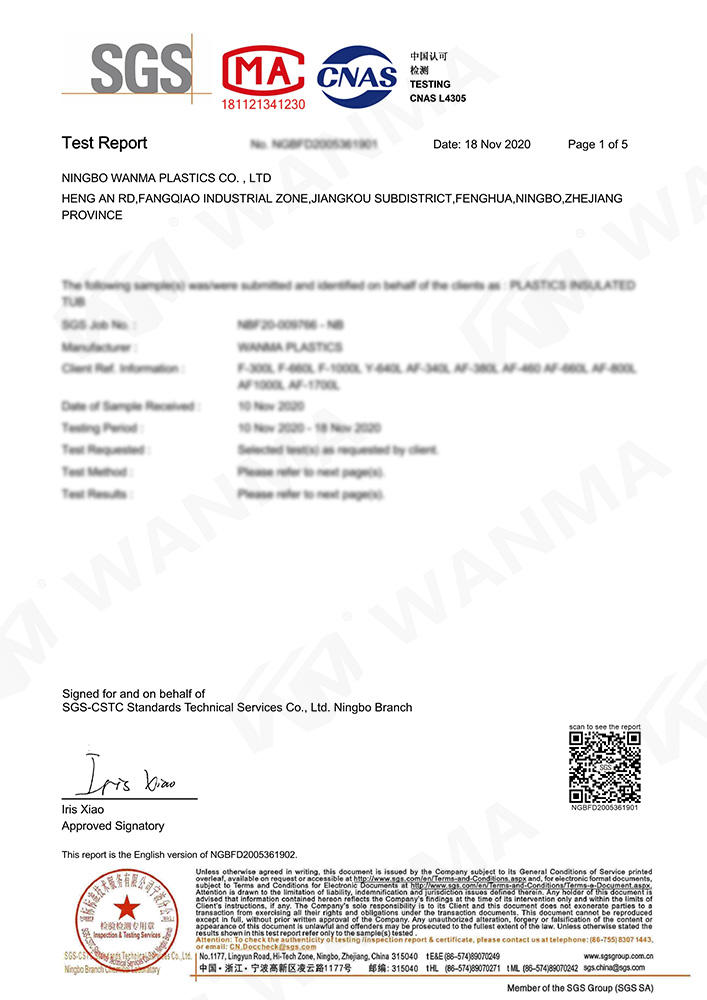 Food Grade Report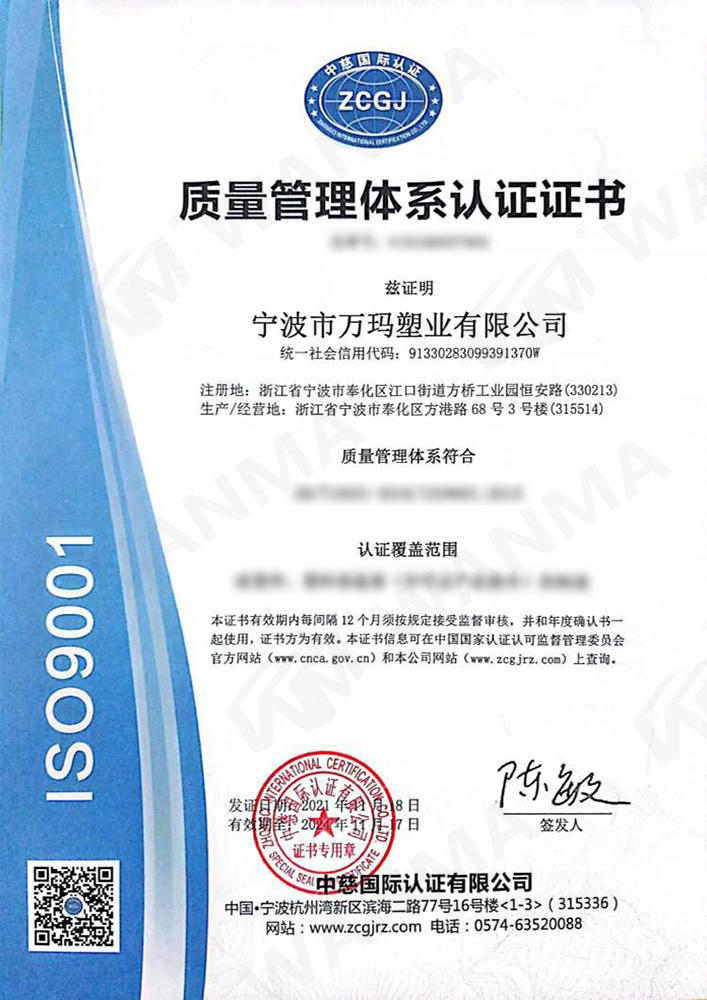 ISO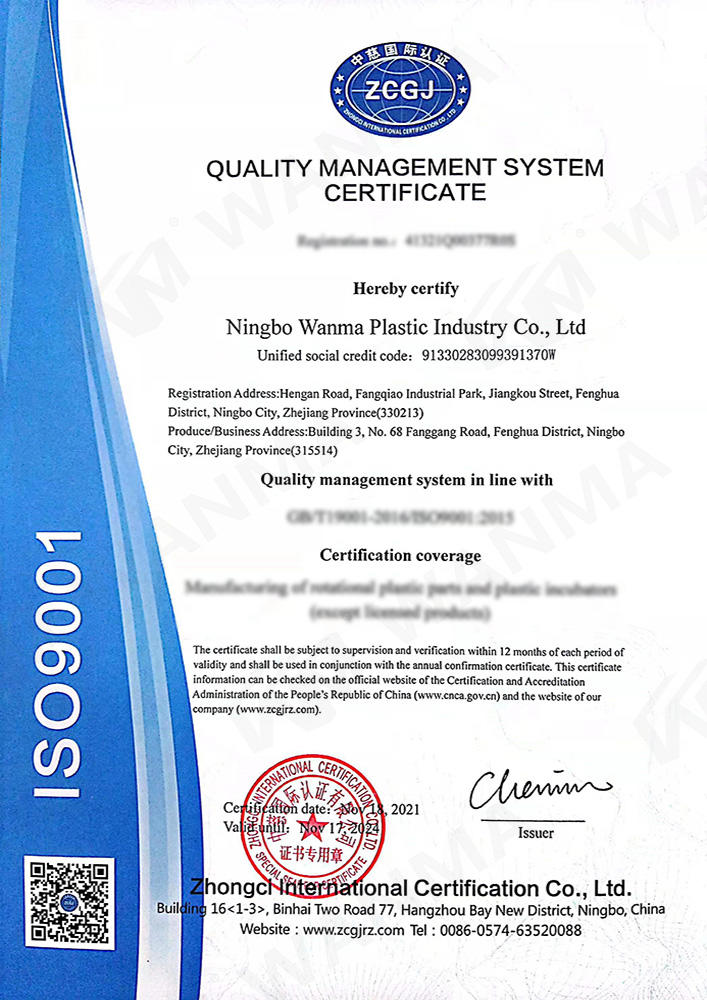 ISO9001
Outdoor leisure use cooler box Industry Knowledge Extension
Outdoor leisure use cooler boxes
are portable containers used to keep food and beverages cold while enjoying outdoor activities such as camping, picnics or tailgates. Typically made of plastic, cooler boxes are designed to be lightweight and easy to carry, with features such as handles, wheels, and shoulder straps for portability.
Perfect for a variety of outdoor activities, from picnics to tailgates to camping, the outdoor leisure use cooler box is a must-have for anyone who wants to keep their food and drinks cool and fresh while enjoying the great outdoors.
Key design features of outdoor leisure use cooler boxes include insulation, airtight lids, and temperature control. Insulation helps keep contents warm, while a tight-fitting lid helps keep hot air out of the cooler, and a temperature control helps regulate the temperature inside.
Coolers come in many sizes and are made from a variety of materials, including plastic, rotomolded plastic, and metal. The insulation in a refrigerator works by slowing the transfer of heat from the outside of the box to the interior where food and beverages are stored.
Coolers are suitable for recreational outdoor use and can be used to store and transport a variety of perishable food and beverages, including:
1. Beverages: bottled drinks, canned drinks, fruit juice, beer, wine, etc.
2. Snacks: fruits, vegetables, sandwiches, potato chips, etc.
3. Meat products: chicken, hamburgers, sausages, etc.
4. Dairy products: cheese, yogurt, milk, etc.
5. Frozen products: ice cream, frozen fruit, etc.
Coolers are popular for outdoor entertaining because they allow people to keep food and beverages cool and fresh while enjoying outdoor activities such as camping, picnics or tailgating.
When choosing a cooler for outdoor entertaining, it's important to consider factors such as capacity, insulation, temperature control, and ease of use. It is also important to choose a cooler that is durable and able to withstand the conditions of outdoor use, such as exposure to sunlight, rain, and rough terrain.
Airtight Lid: Prevents warm air from entering the cooler and maintains the desired temperature.
Drain Plug: Easily remove excess water or melted ice.
Carrying handles: for easy transport of the cooler.
Wheeled Models: Easy to move around, especially when the cooler is fully loaded.
Built-in Cup Holder: Keep drinks within easy reach.
Durable Exterior: Able to withstand rough handling and exposure to the elements.
Coolers are a convenient and practical solution to keeping food and beverages cold during outdoor events and are available in a variety of sizes and styles to suit different needs and preferences.