Insulated bulk containers
have some distinct advantages and disadvantages compared to other types of shipping and storage containers. Here are some comparisons:

1.Compared to standard shipping containers, insulated bulk containers are typically smaller in size and can hold a lower volume of goods. However, they offer superior insulation and temperature control, making them ideal for transporting goods that require specific temperature ranges.
2.Compared to refrigerated shipping containers, insulated bulk containers are more cost-effective to purchase and maintain. They also offer greater flexibility in terms of transportation since they don't require external power sources to maintain temperature control.
3.Compared to non-insulated bulk containers, insulated bulk containers offer superior temperature control and protection against external temperature fluctuations. This makes them ideal for transporting goods that are sensitive to temperature changes or require a specific temperature range.
4.Compared to single-use packaging such as cardboard boxes or wooden crates, insulated bulk containers are more durable and can be reused multiple times, making them a more sustainable and cost-effective option in the long run.
Overall, the choice of container type will depend on the specific needs of the product being transported, including the required temperature range, volume, and length of transportation. Insulated bulk containers are a great option for products that require specific temperature control during transportation and can offer several advantages over other container types.
AF-1700L Extra Large Lobster Containers Seafood Industrial Use Plastic Containers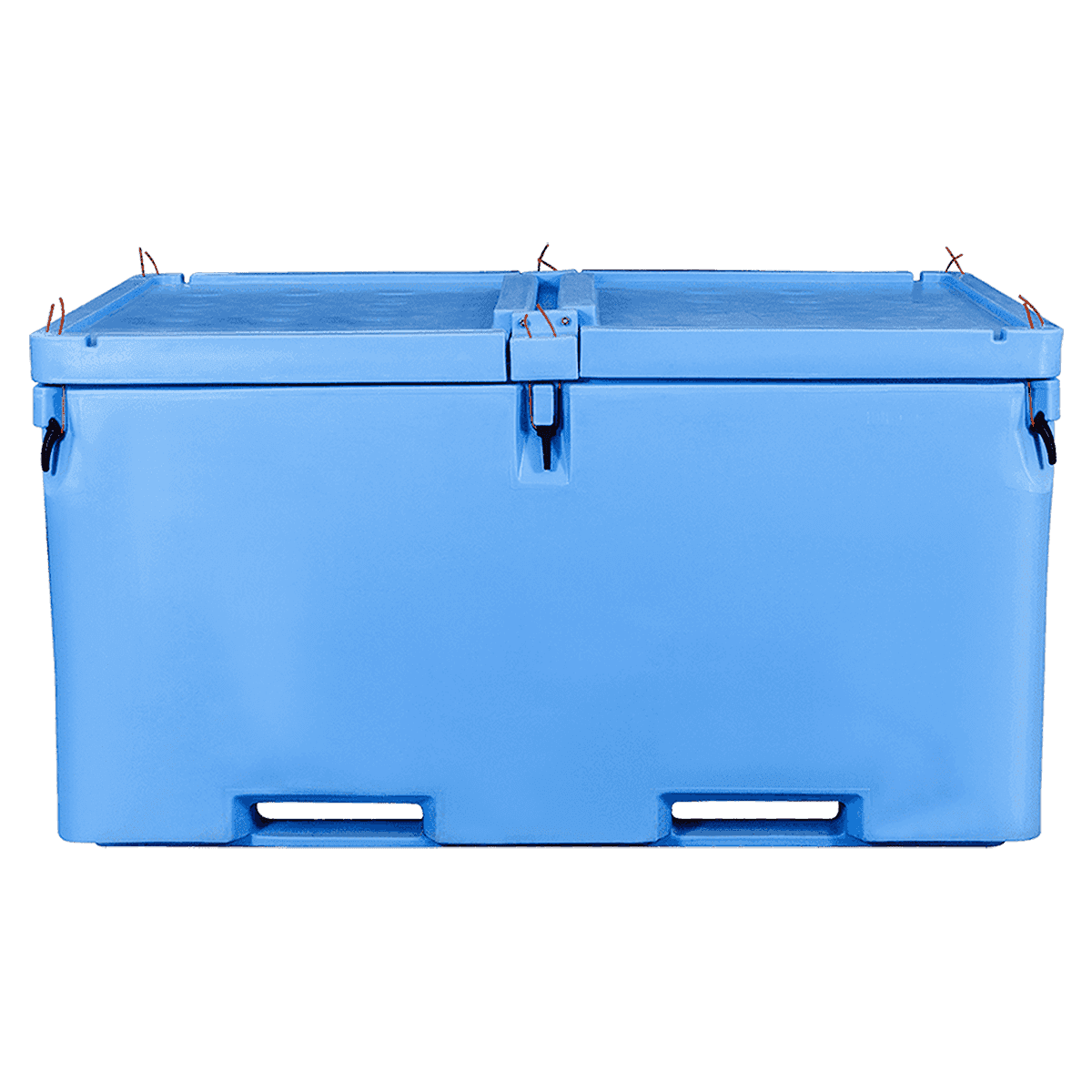 The Wanma AF-1700L PUR insulated on board handling plastic container offers a unique solution for the storage of live lobster and Tuna, handling and transportation of live lobster when use in conjunction with the 140L crates – Wanma AF-1700L insulated lobster container holds 8*140L crates for lobster. This provides an innovative solution that minimizes handing and promotes higher value ,customer satisfaction and better matketability for your lobster.