Several types of plastics are commonly used to manufacture
Seafood Industrial Use Plastic Containers
. The choice of plastic depends on factors such as durability, resistance to moisture, temperature tolerance, and food safety regulations. Here are the most common types of plastics used in seafood industry containers:

1. High-Density Polyethylene (HDPE): HDPE is a popular choice for seafood containers due to its excellent strength, resistance to impact and moisture, and compatibility with various seafood products. It is also widely accepted in food packaging applications because it is considered safe for food contact and easily recyclable.
2. Polypropylene (PP): PP is another common plastic used for seafood containers. It is known for its high-temperature resistance, making it suitable for hot-fill seafood products. PP is lightweight, durable, and has good chemical resistance, making it an ideal choice for seafood transportation.
3. Polystyrene (PS): PS is used in seafood containers because of its rigidity and ability to preserve the freshness and appearance of seafood. It provides good insulation and can keep the product at the desired temperature for a longer time. However, PS can be less environmentally friendly compared to other plastics.
4. Polyethylene Terephthalate (PET): PET is used for packaging a wide range of seafood products, including canned seafood and plastic bottles for sauces and dressings. It is lightweight, transparent, and has good gas barrier properties, which helps maintain the quality and freshness of the product.
5. Polyvinyl Chloride (PVC): PVC is sometimes used in seafood containers, although its usage is decreasing due to environmental concerns. PVC offers good strength and durability but may contain plasticizers and potentially harmful chemicals, which can affect its food safety and recyclability.
It is essential for seafood industry manufacturers and suppliers to ensure that the plastic containers they choose comply with food safety regulations, are suitable for the specific seafood products they handle, and take into account sustainability and recycling considerations.
Y-640L Shrimp And Squid Tanks Seafood Industrial Use Round Plastic Containers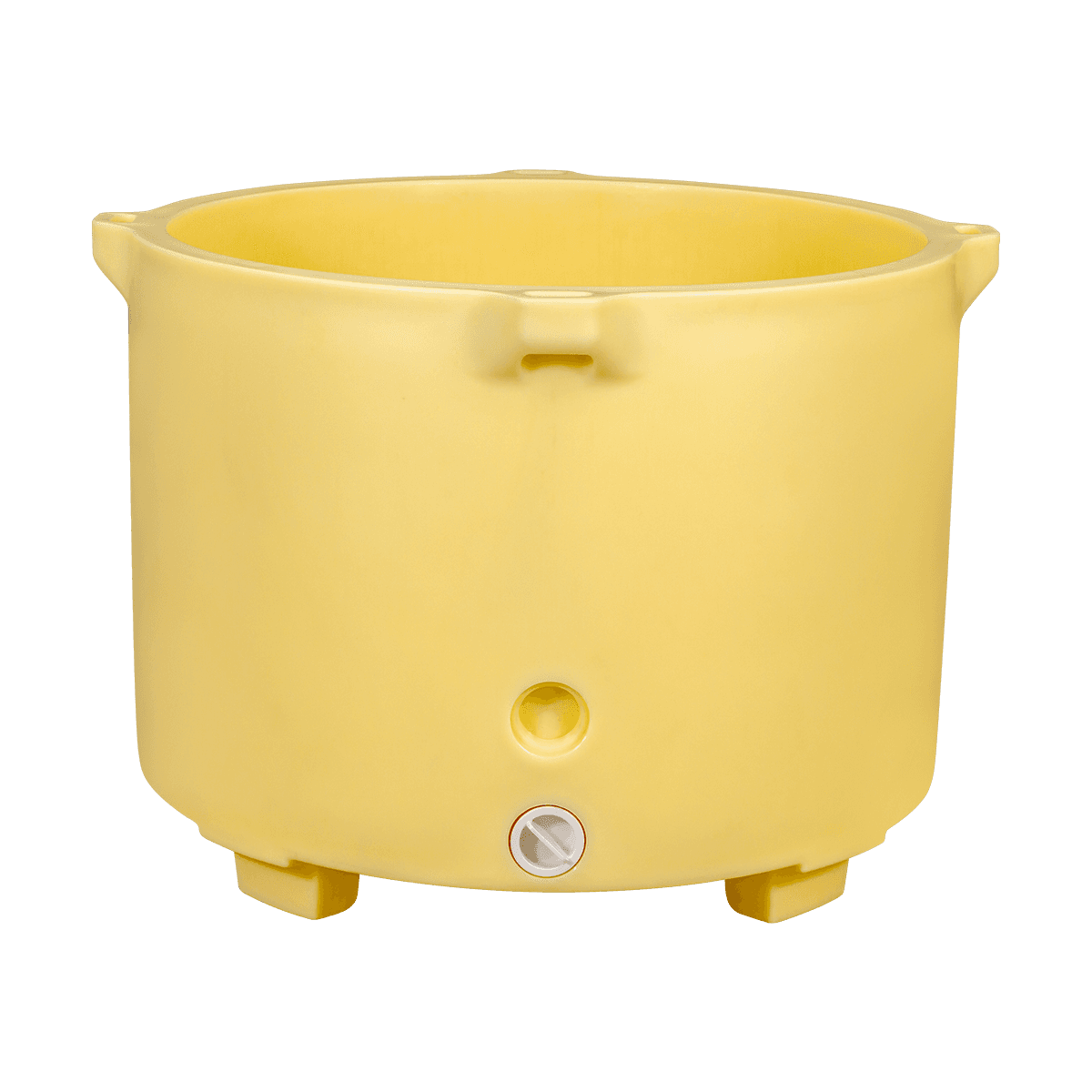 The main benefit of the Wanma round tub is the even circulation of water, resulting in uniform distribution of ice and additives at optimal temperatures . It is the optimal soaking and stirring solution for shrimp processors.