1.Fresh fruits and vegetables: 0°C to 5°C (32°F to 41°F)
2.Dairy products (milk, cheese, yogurt): 1°C to 4°C (34°F to 39°F)
3.Meat, poultry, and fish: -2°C to 2°C (28°F to 36°F)
4.Frozen foods: -18°C to -23°C (-0.4°F to -9.4°F)
5.Ice cream: -25°C to -20°C (-13°F to -4°F)
6.Vaccines and pharmaceuticals: 2°C to 8°C (36°F to 46°F)
It's important to note that these are general temperature ranges and specific products may have different temperature requirements. Additionally, it's important to maintain a consistent temperature throughout the cold chain to ensure the safety and quality of the products being transported or stored.
AF-800L LLDPE Insulated Seafood Container Workshop And Warehouse Use Cold-chain Containers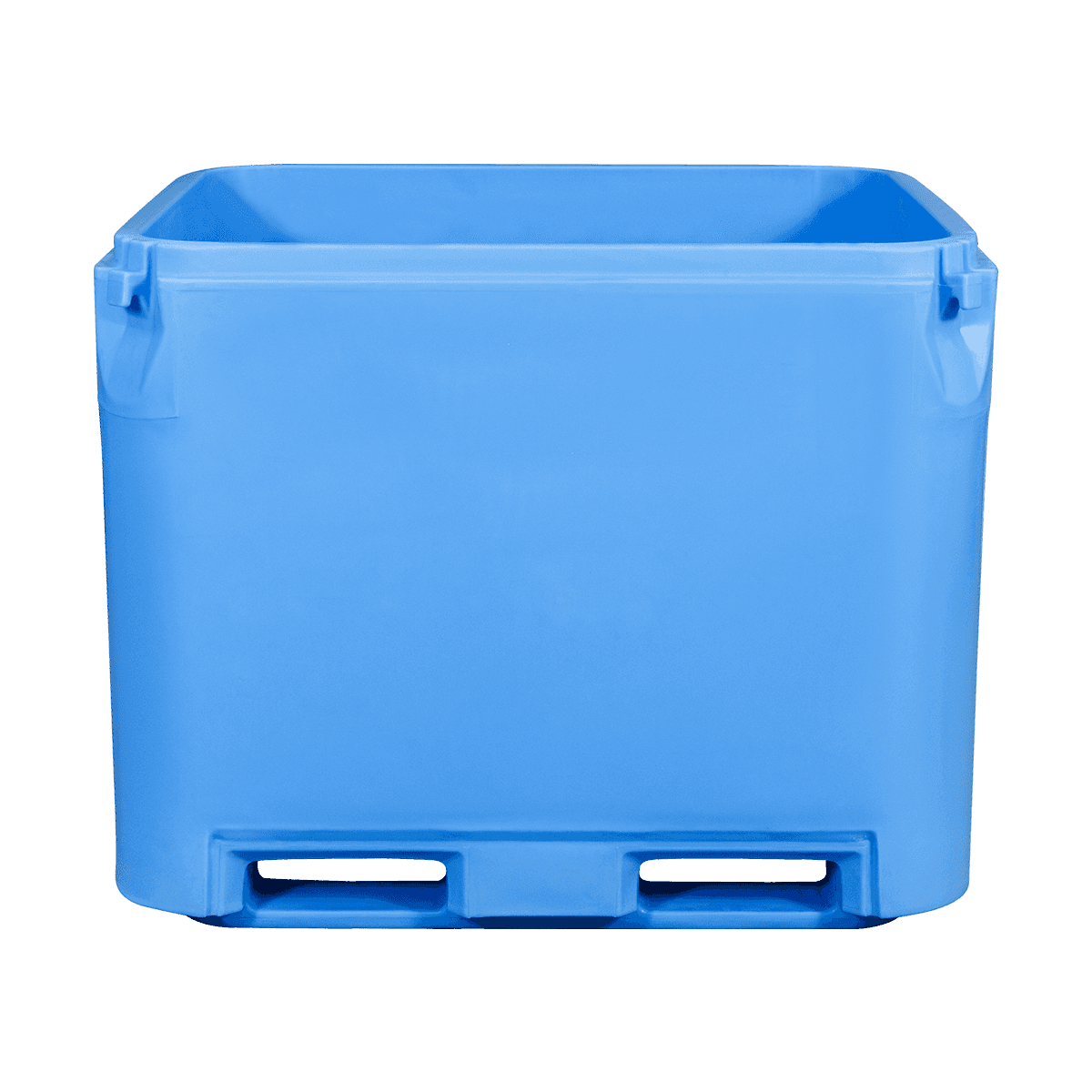 Wanma AF-800L fish ,meat and poultry container's one piece construction is strong ,long-lasting and easy to handle. It is particularly well suited for handling of poultry and fresh seafood in transportation and in market settings. The Wanma AF-800L insulated plastic container is a double-walled with a PUR core and a high insulation factor. Wanma AF-800L insulated seafood container is easy to maneuver and is accessible for both fork lift and pallet jack.